My Online Baby turned three this week…a few days ago on December 14th.
I wasn't sure I was going to wish her a Happy Birthday publicly.
However, when I woke up this morning I knew I had to say something.
It just wouldn't be right if I didn't acknowledge her.
HAPPY BIRTHDAY TO YOU MY BEAUTIFUL BLOG.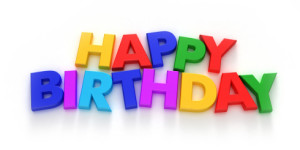 On December 14, 2009 I birthed you into existence.
I've loved you, cherished you and even let you alone when you needed me to.
Like my own human children, you've caused me joy and you've caused me to pull my hair out on occasion.
There were times when I didn't know what to say to you, and times the words would not stop. You are always there for me to wrap my arms around with words.
In the ebb and flow of life, you were always there over the last three years waiting for me when I needed you and I needed to share.
You're no longer a baby, and you're in between being a toddler and a kid.
I'm excited for what the new year will bring for the two of us.
With love,
Your Mama