Well folks, I am sitting hear writing this post and am a little bit teary. Another year of my life has passed – and what a year, I'll say! I've made some oops, I've had some ups and downs but the main thing is I've kept going.
One year ago today, VaNessaDuplessie.com was birthed into the online world. Like a newborn I've nurtured her and have watched her grow. She's grown (in rankings and followers), she's been stubborn (when I couldn't get technical details to work properly) and most of all has allowed me to be her voice – a voice for inspiration and hope for Small Businesses and Entrepreneurs.
Like a human child, it wasn't an easy first year. I've had to learn as I went along about all of the wonderful tools available. Just like toys that feed the human spirit and learning, there are plug-ins, themes, hosting, etc that allow the site to run properly and share our voice.
As I say Happy Birthday to the site, I want to thank you for your readership, your support, your friendship and your comments.
A special shout out to my tribe friends at The Empowered Tribe and The Unified Tribe. You teach me everyday the importance of having a tribe to engage with, collaborate with, lead with and laugh with. My tribe mates – thanks a million!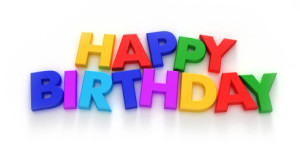 Looking forward to 2011, I have audacious plans to step it up and help inspire, uplift, teach and lead you all to a better place within your business and life.
From the bottom of my heart: Happy Birthday VaNessaDuplessie.com – as you enter the toddler years may the second year be brighter than the first!

Friends – please share this post in honor of our birthday! I'd really appreciate it!